Wednesdays
Wednesday Night is Church Family Night!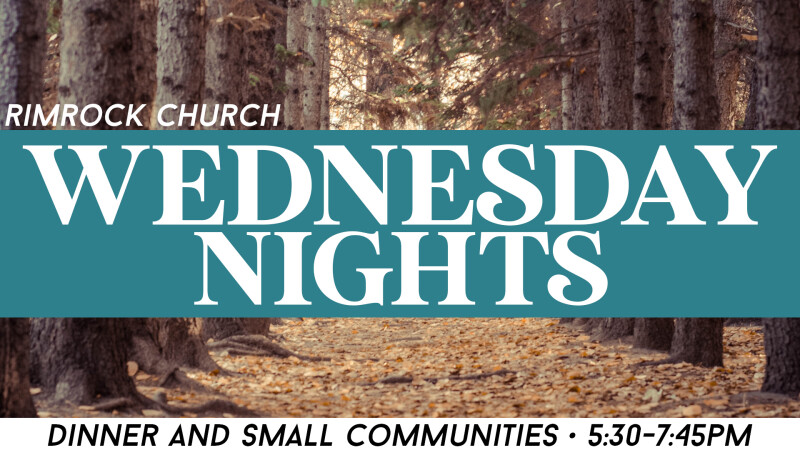 Wednesday nights provide a unique opportunity for families to hear God's Word together and still connect with peers to develop friendships. After dinner, kids, students, and adults will gather by age group for discussion and application of the truth of the night's Scripture. If you haven't tried Wednesday nights, this is the year to jump in.
Format Each Week: (Beginning September 14, 2022)
5:30 pm - Supper for everyone. Pick up your dinner in the fellowship hall, then take it to the classroom where you will meet for your small community group. Children will each with their parents, and teens will eat in the youth center.

6:20 pm - Kids head to their classrooms. Parents, do not forget to sign your kids in, at the computers provided.

6:30 - 6:45 pm - Teaching time for Elementary and up

6:45– 7:45 pm - Small group discussions for kids, teens & adults

7:45 pm - Children are picked up

8:00 - 8:30 pm - Youth time for games in the auditorium.
Available Wednesday night small community groups

:(To Be Determined for Fall 2022)
Adults - We will have the following:
Discovering Our Spiritual Identity: Practices for God's Beloved: Weekly introductions to practices of grace that bring us into God's presence and help us experience life as God's beloved. Topics will include: hearing and speaking with God; practicing stewardship of our work and play; and living now in the kingdom of God. Meeting in Room 110. Led by Pastor Ben Green and Jeannie Short.

Growing in the Grace and Knowledge of God: A study that will address the basics of our Christian faith. Meeting in Room 202. Led by Pastor Mikel Homa.

Ephesians: Our Immeasurable Blessings in Christ A study focused on exploring Paul's teachings on our continual need for God's help and the blessings we have received in Christ. This study incorporates extensive commentary, detailed observations, and probing questions. Meeting in the Gathering Place. Led by Levi A.& Ryan Benham.

The Created Design, Identity, Sexuality: A walk with Jesus into understanding the anatomy of the seen and unseen human design. Our identity in Christ is the greatest truth-in-love story in His-story. Meeting in Room 109. Led by Laura B.

Worship Team - Leader: Tom Haggerty on Worship Stage.
Youth (grades 6-12) -Dinner in the Youth Center, followed by large group worship and a lesson. After the lesson time, youth are split into small groups for discussion.

Rimrock Kids - Will meet in the big Rimrock Kids room. The Nursery and Toddler rooms will be open upstairs.
Wednesday night ministry runs from September - April. We look forward to a new season together, starting September 14, 2022.