New Here?
Rimrock Church is a church in Rapid City, SD.
Welcome to rimrock church
Rimrock Church is a Rapid City Church in the Black Hills.
-
Thanks for visiting our website! We invite you to take a look around the site and get to know us better. Our goal for this website is to introduce you to our church and give you an idea of what God is doing with His ministry here. Hopefully as you search, you will see we are a family of believers in Jesus Christ.
Our vision is to be a Community being Transformed by Jesus Christ while we:
"Experience God, Embrace Grace and Engage Others."
Within our large congregation, we have developed small groups, providing opportunities to further study God's Word and make new friends. These ministries are available for everyone from babies through Seniors. Our desire is to minister to each person wherever they are in life. We pray this fellowship will bless you and you will become a part of our family.
When new to a church, people often ask, "Where do I begin?" We have a few steps that you can take to learn more about the church, meet people, and see where God would have you plug-in.
We suggest you get started with: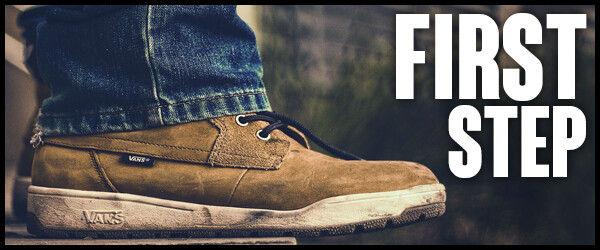 This 1-hour class is designed for you! We want to help you connect, meet new friends, staff and ask questions. Offered periodically at 10:30 am on Sundays. We will inform you when these are happening. For more information email with questions.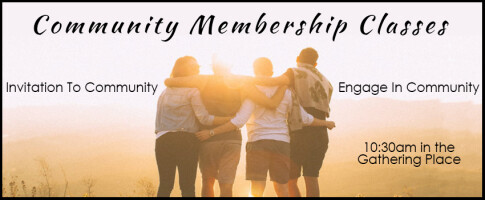 Community Membership Classes consist of two classes that address - an Invitation to Community and Engaging in Community. These classes are invitations to learn about the why and the what of being active members of the Rimrock community. If you are interested in attending, please email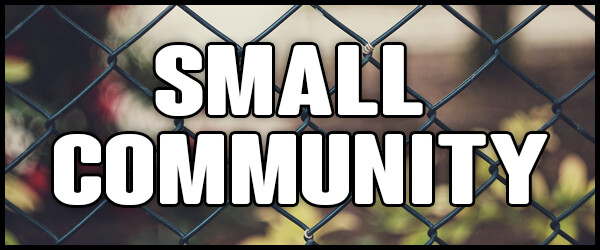 Beyond the introductory discussions, we really want to encourage you to jump into our Small Community ministries. (

Click here for more info

) They are a great way to break down the large Rimrock family into venues where you can appreciate being a part of the Rimrock Family, enjoy the community, and be encouraged in your walk with the Lord. Here are some quick descriptions of our small groups:
Sunday Mornings: We meet each Sunday morning in various small community groups. Click here for more information: Sunday Mornings.
Wednesday Nights

- (School Year).
This is a night for the entire family. After sharing a meal together, children have fun and learn in the Kid's area while adults have time for the lesson and discussion. C
hildcare is also provided (babies through 4 years old).
Dinner at 5:30 pm. Teaching and discussions from 6:30 to 7:45 pm. This ministry runs from September through the end of April. Click here for more information:
Wednesday Nights.
Small Communities -
G

roups that meet periodically to connect through activities you love. Each group is designed for you to do what you enjoy with friends. We have racquetball, hiking, mountain biking, prayer, crocheting, to mention a few points.
Ministry Teams - These teams are groups of volunteers coming together with a common desire to serve others. Around Rimrock there is a huge array of teams to join based on:

Various groups that focus on ministry to babies, kids, youth, adults, women, men, urban and world missions.

Groups that focus on various interests such as technology, communication, outreach, helping others, property, clerical.

Groups that focus on relationships such as hospitality, care, hospital, meals.

Music Groups - singing, play an instrument, audio/visual

If something strikes your interest, please contact the office (605-342-5373) for volunteer opportunities. Email the office at ,
or Jeannie Short at

Check out the video below to get a sense of Rimrock Church:
STAY CONNECTED
If you would like more information and to stay up to date with current events, provide your email and someone from our staff will contact you.
For more information, you can read some basic F.A.Q. here: