Meet The Staff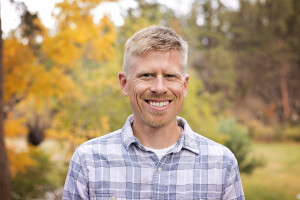 Ben Green
SENIOR PASTOR
E-Mail:

Ben was born in Denver, Colorado but spent most of his childhood in Venezuela as the son of missionaries. He graduated from Moody Bible Institute in Chicago where he met his wife, Jill. They have 3 sons. Ben came to know Jesus as his Lord and Savior and was called to serve, preach the Word of God, and equip others for ministry in the local church. After 14 years pastoring in Minnesota, Ben began his ministry with Rimrock in January 2018.
Ben's desire for Rimrock is that we would together treasure Jesus Christ as Lord and Savior, and that we would experience the life giving grace and love of God and share this treasure of grace with all people in the Rapid City region and around the world.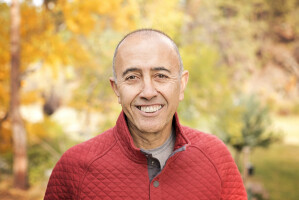 Mikel Homa
ADMINISTRATIVE PASTOR
E-Mail:

Mikel Homa comes to Rimrock from Southern California. He has 20 years of Pastoral experience in the local church with 10 of those years as an Executive Pastor in Southern California. He is passionate to teach and train individuals and groups to follow Jesus so that they can discover the abundant life that God has for each one of them. He loves the outdoors and is an avid hiker and climber. He loves to ride mountain, road bikes and also enjoys camping.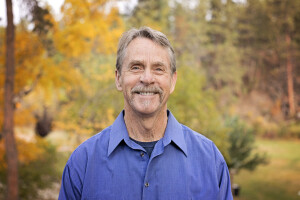 Bill Ewing
TEACHING PASTOR
E-Mail:

Bill was ordained as a pastor in 1996 through the Evangelical Church Alliance, Bradley, IL.
Bill founded Christian Life Ministries. He continues to counsel at CLM but also serves as a teaching pastor at Rimrock Church.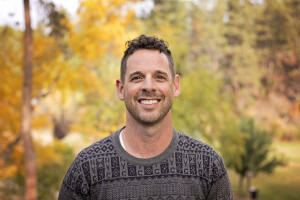 Nic Ewing
TEACHING PASTOR
E-Mail:

Nic Ewing has been a counselor at CLM since Jan. 2008 and the CEO since Jan. 2015. In 2004, Nic was ordained in 2008 by Christ Community Ministries. Nic loves teaching on the topics of Marriage and Family, particularly alongside his wife and "queen" Sherri. He serves on the Preaching Team at Rimrock Church. He also coaches a variety of athletics in the community.
Nic and Sherri have 4 kids; Cali, Natalie, Griffin, and Brogan. Nic's heart's desire is to grow towards an all-consuming affection towards his King Jesus.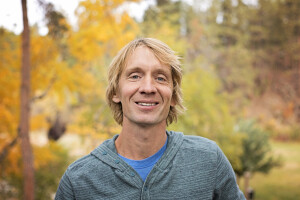 Evan Hays
DOWNTOWN CAMPUS PASTOR
E-Mail:

Evan has been a part of Rimrock Downtown from the beginning. Back in 2012, when it was a 3rd service, he was brought on as a guest teacher. Over the years, his desire and passion for the community has grown. In the spring of 2017, he felt God calling him to dedicate more of his time and energy to RD. As the community began to grow and developed into a 2nd campus, he was asked to dedicate even more of his time and become the Downtown Pastor. He is humbled to have a role in God bringing his goodness to this world and is excited to watch a talented group of followers of Jesus walk out God's plan for Downtown.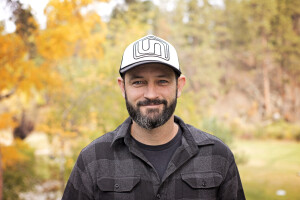 Derrick Unrein
DOWNTOWN CAMPUS ADMINISTRATOR
E-Mail:

Derrick is originally from Denver, Colorado. Derrick has a Bachelor's degree in Kinesiology from the University of Northern Colorado (UNC). UNC is where he met his wife Shelbie, who is from Rapid City. They have been married for 15 years and have 3 children (Kai, Addie and Eli). Derrick has 17 years of ministry experience, having served at several Christian camps as well as running his own non-profit organization, Process Skateboard Ministry and G&P Indoor Skatepark. Derrick enjoys working with people from all different backgrounds and ages. When he is not working, he enjoys time with his family. They love camping, skateboarding, hiking and being active.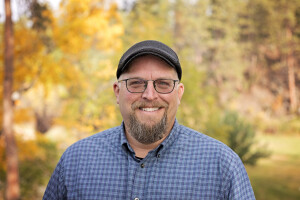 Boomer Roland
FAMILY PASTOR
E-Mail:

Boomer came to Rimrock in the Summer of 2015 as the new Children's Pastor. He has over 20 years of experience in children's ministry. He has developed & implemented worship and teaching environments for large and small groups. He is able to speak "kid" to communicate truths in interesting and exciting ways. He is married to Angie and they have 2 adult children: Kara & Blake.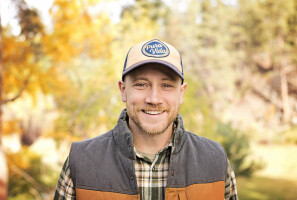 Josh Hodgson
YOUTH PASTOR
E-Mail:

Josh comes to Rimrock from the state of MN. Church, corporate and relationally, has played a vital role in his life, deepening his faith since he found Christ at a young age. He has served in ministry for over 10 years. Josh is married to Lindsey, who shares his passion for ministry. Josh and Lindsey are parents to Peyton & Brynna. Josh is passionate about the outdoors, playing sports and even more so when done with good people. He finds great joy seeing a young person trust Christ for the first time, and in the midst of difficult situations.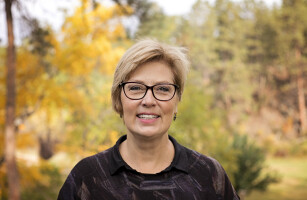 Beth Doyle
PRESCHOOL DIRECTOR
E-Mail:

Thank you so much for the opportunity to join and serve on the Children's ministry team here at Rimrock Church as preschool director. It is my prayer that I can help your children feel and know the love of Jesus as they have fun learning about Him and worshiping Him with their fellow preschoolers. I also hope to encourage parents as they equip themselves and their children to walk in faith with our Lord, Jesus Christ.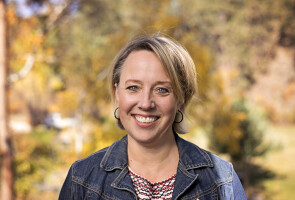 Leslie Homa
NURSERY/TODDLER COORDINATOR
E-Mail:

Leslie Homa lovingly serves on the Children's ministry team as Nursery/Toddler Coordinator. As a follower of Christ, God commands us to serve. One area that God has given Leslie a heart for, is our Rimrock little ones, and she feels so blessed to have the opportunity to share God's love with them every Sunday while their parents attend Service. Leslie is married to Mikel and they have two boys Liam and Asher. Leslie is a full-time real estate agent and loves serving and living in the beautiful Black Hills.
Dee Hays
DOWNTOWN CAMPUS CHILDREN'S MINISTRY DIRECTOR
E-Mail: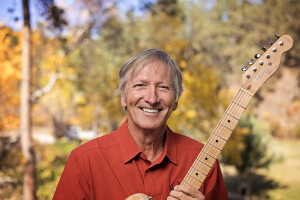 Tom Haggerty
DIRECTOR OF WORSHIP
E-Mail:

Tom has attended Rimrock for almost 20 years and has been involved with the music ministry at various times. He now has the great privilege of leading the family at Rimrock in musical praise of our loving Father. His ministry would not be possible without the incredible group of musicians and singers God has surrounded him with, each of whom is his friend. He is married to Terri and they have 2 grown children, Patrick and Deidre. In his free time he enjoys exercise and hanging with his wife Terri and friends. His favorite verse is: 1 Peter 4:10 "As each has received a special gift, employ it in serving one another as good stewards of the manifold grace of God."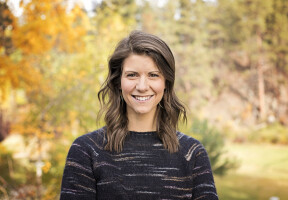 Hannah Katz
WORSHIP ASSISTANT
E-Mail:

It is my privilege to serve alongside this church through the ministry of music and with college students. I have been attending Rimrock since 2018 and one of the first things that caught my attention was the genuine love for Christ and others that is openly on display among the people here. My heart and passion is for others to know their identity in Christ and the way HE has designed us to live life. Outside of Rimrock I have been working with college students since 2014, discipling students in what it means to follow Christ. I love meeting new people and sharing life together and I am so thankful to be here!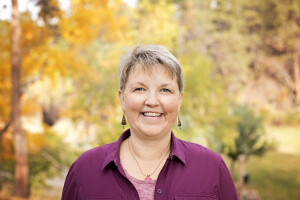 Jeannie Short
SMALL COMMUNITY DEVELOPER
E-Mail:

Jeannie joined the staff in the summer of 2015 and now serves as the Small Community Developer. She assists individuals at Rimrock to connect in small community groups or ministries. She has three children.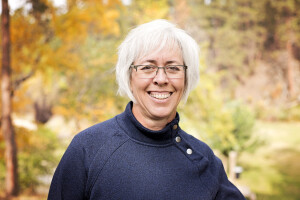 Michelle Westvig
ADMINISTRATIVE ASSISTANT
E-Mail:

Raised in Minnesota,
Michelle
married her teenage crush, Sherman and has been doing life with him ever since. Along the road, she acquired some fancy degrees and moved to some interesting places, all of which pale to her life-changing acceptance of Christ as her Savior at age 28.
Michelle
is the mom of her two amazing Cody, Wyoming kids, and one very spoiled feline. Having attended over 20 years, she is our boomerang employee and has been able to serve Rimrock in a number of seasons as office support staff, teacher, and Deaconess Coordinator.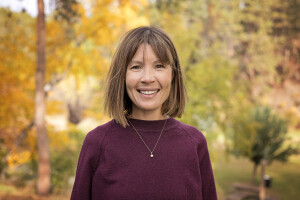 Katie Nebelsick
ADMINISTRATIVE ASSISTANT
E-Mail:

Katie Nebelsick grew up in Pierre, SD. She attended college at the University of Sioux Falls where she majored in elementary education and met her husband, Josh. After teaching for five years in the Sioux Falls School District, Josh and Katie moved to Rapid City in 2010. They have four children (all boys), and Katie has been home with them for the last 12 years. Katie's faith has been shaped by her parents, husband, and several mentors at Rimrock Church. The Nebelsick family has been very active in the years they have attended Rimrock, and Katie is excited to serve the church in this new role.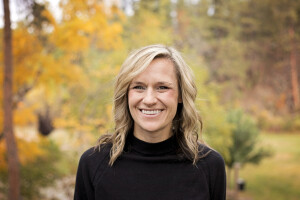 Brittany Foley
FINANCE ASSISTANT
E-Mail:

Brittany

Foley was born and raised in Sioux Falls, SD, and met her husband, Drew, at college in Minneapolis MN. They moved back to his home town of Rapid City when they married in 2006. Rapid quickly felt like home and they love raising their 3 daughters in the beautiful area of the Black Hills.

Brittany

's heart for Jesus was shaped and cultivated by her parents, her high school youth pastor, summer church camp and during her college years attaining a Business Finance and Human Resource Degree at Bethel University. You can find her baking, pouring into her girls' lives and just spending time with her husband Drew in her free time. Her mind has always been bent towards numbers, so working as the Bookkeeper for Rimrock has been a gift that God placed before her. She is honored to serve the church in this capacity.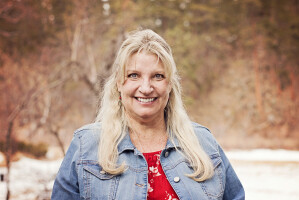 Kelly Weischedel
missions coordinator
E-Mail:

As a young teen, God gripped Kelly's heart and mind with a love for other cultures and a desire for all to hear the truth about His personal love for them. After earning degrees in Intercultural Studies and in teaching English, she spent nine years overseas, mainly living and working among Muslims. Later, after earning a Master of Divinity, she taught missions to undergraduate students. Now Kelly teaches part-time at Rapid City Christian School and is thankful to serve as Rimrock's World Missions Coordinator. She prays that she will serve the congregation and our missionary partners well. In her free time, Kelly enjoys hosting family get-togethers, fishing with her husband, and hanging out with their Bangladeshi friends from SD Mines.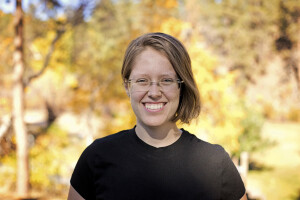 Ellanyn Legler
IT Director
E-Mail:

I am very grateful for the opportunity to work with Rimrock! I began attending church here in 2021 and have been so blessed to meet these brothers and sisters in Christ. I have always been interested in computers, which I began studying via the Computer Science program at Northwest College in Powell WY, and then continued learning through a two year long internship. Now I am excited to put the knowledge I gained to use here at Rimrock.