Serving Opportunities
Would you like a place to serve, at Rimrock Church? Below are areas where volunteers are needed. We invite you to seek the leading of God's Spirit to where He may direct you to serve. No one is ever pressured. We have opportunities for you to serve as an individual or a family. We just ask for willing and joy-filled hearts. A smile goes a long way, as well.

Main Campus Welcome and Hospitality Team
Our hope is that everyone who comes up the hill feels welcome at Rimrock.
Areas of Need:
Safety/Security Team - serve Wednesday nights or Sunday mornings.

Tech Team - help promote an atmosphere of worship with song slides, sermon slides.

Rimrock Kids Ministry - nursery through elementary age

Wednesday Night Kitchen Crew - help cook, prep the coffee, and clean up after dinner.

Grounds and Meadow Team - we are looking for people who enjoy yard work and keeping Rimrock looking great. The Meadow would be kept up to be ready for summer services, outdoor events, etc.

Welcome Team - be a greeter, usher, or Welcome Desk volunteer

Coffee and Donuts - help set up Friday afternoon, in the Fellowship Hall, for Sunday Coffee, cut and serve donuts Sunday mornings, and keep up with the coffee demand between services. (During the school year)

Love In Action - serve those in need within the Rimrock Church community/family.

Deaconess Team - providing salads, bars, or cookies for funerals
For more information or to volunteer, email

Rimrock Downtown Sunday Mornings at 10 am

for more information about Sunday mornings, click here:

Sunday Morning Child Care:
Volunteers are needed for child care on Sunday mornings, with the young children, and those in the tween years.


Contact Evan Hays if interested at

The Media Team - Main Campus

The Media Team is currently looking for volunteers (at least1 time a month during both services). Training is provided!
Goals of the Media Team:
1. To help facilitate an atmosphere of worship through displaying worship songs for the congregation.
2. Providing support for the sermon via a slide presentation
3. We are looking for folks who can do both services on the same given Sunday morning.
If you are interested or have any questions, contact the church office at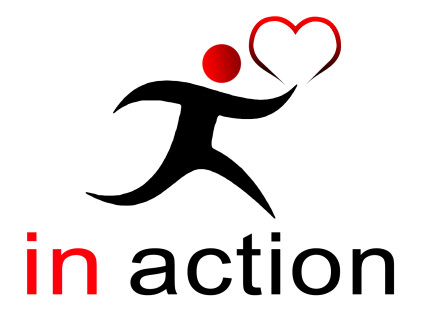 Love In Action

for more information about Love In Action, click here: Love In Action
Volunteers needed to help a few times throughout the year (as available)

Volunteers needed to help with various practical needs of other Rimrockers (meals, yard work, moving, minor household repairs, etc.)

Praise Team
Worship is critical to the heart of our church as it brings us into the focus of the only One who is worthy of our praise. If this is an area you are gifted in check with Tom,

The Decorating Team
We are looking for volunteers to help decorate the church for various holidays throughout the year. If interested, contact Jeannie at

Property/Grounds Team
Taking care of God's assets; if you enjoy hands-on ministry, join one of the teams below. There is, always, great joy when the body of Christ comes together to take care of what God has provided for us.

Rimrock "Handy Guys" - Getting together to help with projects around the church and hope to extend to the community.

Property Team: overseeing our physical plants

Gardening: planting & maintaining the flower gardens in front of the church


Meadow/Grounds Team: We are looking for some men and women who would like to help keep the grounds of Rimrock Church in good condition. Please contact Pastor Mikel if you are interested, at 605-342-5373 or

Sometimes the office administrator needs help during vacation time and busier seasons, such as holidays. If interested in helping, call Michelle in the office at 605-342-5373 .