Impacting & Missions
Recognizing that life can be difficult, Rimrock wants to offer you some encouragement, prayer, and a generous dose of God's love and grace as you walk through those difficult times.

It has been great to watch the Lord develop these areas of ministry. Love in Action, Prayer Ministry, Deaconesses, and Elders. Contact the church staff if we can help. Email the office at or call us at (605) 342-5373.


"All praise to the God and Father of our Lord Jesus Christ. He is the source of every mercy and the God who comforts us. He comforts us in all our troubles so that we can comfort others." -2 Cor 1:3-4
Caring Ministries

WORLD MISSIONS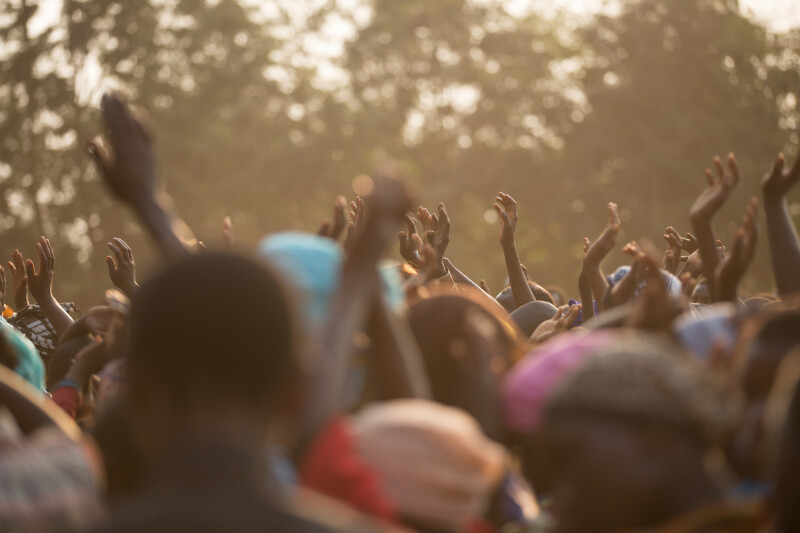 Rimrock's desire is to share the Gospel of Jesus Christ with the World. Following Christ's command (Acts 1:8) we start in our Jerusalem (Rapid City) and expand to Judea (Black Hills Region), Samaria (USA), and the ends of the earth. Our World Mission Team follows the Lord in leading Rimrock to "the ends of the earth" with a vision to partner with international and cross-cultural missionaries. God has blessed this desire with some incredible missionary partners; some raised at Rimrock. All whom we have grown to love, have assisted with short-term teams, and provide financial assistance to build deep meaningful relationships.
At Rimrock, we also want to encourage Rimrockers to follow, experience, and reflect the Lord to the ends of the earth. So we enjoy being a resource of prayer, encouragement, and financial assistance as He leads us to partner with short-term missionaries. To apply for short-term mission support, fill out the application. If you have questions, please email
Click one of the following links to jump to the section you want more information on:
______________________________________________________________________

Cornerstone Mission
Native American Ministry

Native American Ministry Purpose: To follow the Lord as we come alongside evangelical Native American ministries to share the Good News of Jesus Christ and encourage their missionaries.
Goals for our Ministry:
1. Praying for the Ministries and Missionaries
2. Encouraging Missionaries on the Field
3. Informing Rimrockers of Ministry Opportunities
4. Going to serve with the Missionaries
Current Mission Points: On Pine Ridge Reservation
Hands of Faith Ministry (HOF): Curt and Bonnie Hoyt; HOF helps disciple and train men in trades; to help them become more responsible husbands, dads, and leaders within the community.

Ted Standing Soldier: serves with the SD FCA. Click here for more info for the FCA Native American Ministry:

http://westriverfca.org/native-american-ministry

- He grew up in Kyle, SD and is currently coaching at Red Cloud High School. He is devoted to sharing Christ with the youth living on reservations and feels sports provide the perfect platform to do so. Ted and his wife, Meghan, live in Pine Ridge with their four boys, Gus, Devyn, Timo, and Noah.
History:
In 2005 Mike Hays initiated a trip to Pine Ridge for our church to learn about and explore ministry opportunities there. Two van loads of people participated by visiting various ministries currently operating in the Pine Ridge area. Many from that initial group felt compelled to respond to the needs we had observed and formed a team to participate and respond to those needs. That team has become part of Rimrock's World Missions effort.
The primary need we determined was to provide support and encouragement to the organizations and people already working there because they already have ongoing personal relationships with the people.
Secondarily, we could provide hands-on services to the people and in the process learn more about the people and their culture. It has been the team's desire to learn about the unique needs of Native Americans in Rapid City and Pine Ridge and to communicate those needs to the larger church body.
This outreach has provided opportunities for the church to be involved in cross-cultural missions and to have hands-on experience without the high costs of foreign travel.
Rimrock has provided financial support to two ministries. In addition, our mission teams have provided and cut firewood, provided scholarships for students in the HFM carpentry and electrical training programs of Hands of Faith Ministries, and our youth have provided outreach to children and members of the church have become board members on the two ministries with which we are involved.
______________________________________________________________________

The Rimrock World Missions Team supports missionaries, in addition to those listed below. Due to safety and security reasons, we do not publish their information. If you are interested in learning more about these ministries, feel free to contact a member of the World Missions Team.
Uganda/Hands of love
Hands of Love's call from God is to rescue abandoned children left to fend for themselves in the streets and bush of Uganda; then help meet their basic needs, educate through graduation (and beyond when possible), and share the love/truth of God. All with the understanding that these children are the hope of the future as they grow into the adults God created them to be; each having the potential to affect real change in their families, businesses, communities, Uganda, and the world.

The Hermans joined HOL 4 years ago and now want to share the hands-on opportunity with Rimrockers. Here are some details:

Who: Hands Of Love - handsofloveusa.org (Uganda)
Kort Herman 605-787-2922 and
Rebecca Herman (618)531-4602

What: Mission trip to Uganda, Africa

When: Watch for dates in the near future.

Where: Uganda, Africa

Why: To follow Christ in serving the children and staff of two orphanages, a baby house, and the community beyond.

Cost: $3,000 to $3,500 per person

Team Size: max of 12

Areas to Serve: dental, teaching, VBS, rural evangelism, sports, music, house mom help, counseling, encouragement.

Informational Meeting - watch for the date and time when the next trip is planned. This meeting will give you an idea of what to expect, and information about the trips to Uganda.
If God is prompting you to hear more about this opportunity this is a great chance to receive more information and ask questions.

Hands of Love Mission
To nurture and educate Uganda's destitute
children and to empower Christian leaders.
SOUTH OF THE BORDER (SOTB)
Thanks, Rimrockers for being a part of what God has been doing since 1997 through the South of the Border Ministry. You have blessed many Latin Americans through your prayers and financial support. A special thanks to the nearly 120 folks who have walked on Latin American soil for Christ. In those nearly 19 years, many Latin Americans have placed their faith in Jesus Christ and leaders have been encouraged & resourced to share Christ's love within their communities through the 20 different Rimrock teams following Christ into Venezuela, Nicaragua, Costa Rica, and Mexico. On this side of the border, many Rimrockers have been transformed by their experience as well. And since SOTB's goal is partnering with Latin ministries/leaders, we are praying that planted & watered seeds will continue to grow.
Costa Rica
Since 2006, the Rimrock SOTB team has partnered with Costa Rican UNILIC/INCRESE Ministry who train pastors and plant churches. Watching God's plan for Costa Rica has been incredible. From their inception in 2001, 100's of CR pastors (all denominations) have been trained through INCRESE & over 30 churches are now a part of UNILIC. And what is fantastic, God has opened doors to train pastors in most Central American countries, Mexico, Brazil, and even Cuba (800 pastors). The potential impact on Latin American pastors is mind-boggling as they follow the Spirit's lead.
Through our partnership, we have sent many teams (medical, leadership training, construction, soccer, pastor/wife retreats, Biblical counseling, etc.) to assist churches ministering within their communities and helping train pastors/church leaders. Since we see God using INCRESE/UNILIC we want to continue investing in His ministry thru them.
So in ongoing conversations and prayer with Pastors Jose & Eduardo, each year we learn how Rimrock can come alongside them to encourage, resource, and partner with them in ministry. It is a wonderful relationship that we hope continues far into the future.
Please continue to pray for the INCRESE/UNILIC leadership in Costa Rica.
God is using them mightily to impact Costa Rica and much of Latin America. And we are thrilled that God has led us into this partnership.
______________________________________________________________________

Kevin & Heather Fannin: serve with ISI; a student organization dedicated to meeting the needs of International students at South Dakota School of Mines and Technology (SDSM&T) and National American University (NAU). The Fannins have served with ISI since 1998. They can be reached at

Curt & Bonnie Hoyt serve the Native Americans on the Pine Ridge Reservation. The goal of their ministry is to teach individuals to earn a living through a construction trade.

Ted Standing Soldier serves with the SD FCA, He grew up in Kyle, SD, and is currently coaching at Red Cloud High School. He is devoted to sharing Christ with the youth living on reservations and feels sports provide the perfect platform to do so. Ted and his wife, Meghan, live in Pine Ridge with their four boys, Gus, Devyn, Timo, and Noah.

Bob & Veronique Clifford serve in France in the church start at Plaisir (Paris area) and enable French churches to be healthy and obedient to Christ in order to multiply. They serve with TEAM (The Evangelical Alliance Mission) whose purpose is to help churches start reproducing churches overseas where there are none. They can be reached at clifford.bob@gmail

Pastor Jose Gonzales serves in Costa Rica. vision/heart for ministry is training pastors. Along with the INCRESE Ministry Team, starting in Costa Rica, he has trained throughout Latin America, i.e., Mexico, Central America, Brazil, & most recently, Cuba. God is using him mightily. Rimrock has been privileged to partner with him since 2007 through prayer, encouraging their national leadership, and sending training/support teams annually.